Spiritual Community
San Diego spiritual events newsletter, calendar, and Meetup group
Get Involved Today!
The intention of this page is to centralize information and events related to this thriving spiritual community in San Diego.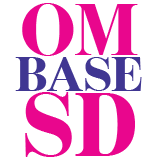 OMBaseSD is a weekly newsletter featuring a summary of spiritual community events in San Diego.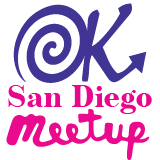 Meet in person (and virtually) to foster a greater spiritual community in San Diego and beyond.
Below are events featured in the OMBaseSD weekly newsletter & calendar
Energy Body Activation
Meditation, Spiritual Yoga, Tai Chi, Qi Gong
Energy Medicine
Acupuncture, Massage, Pranic Healing, Reiki, Energy body or Lightbody healing, etc.
Psychic Development
Spiritual gifts, divination, channeling, angels, guides, Ascended Masters
Esoteric Education
Workshops or lectures on event-type topics and Ageless Wisdom Teachings
Honoring Gaia
Grounding, plant-based nutrition, sacred plant medicine, permaculture
Galactic & Astral Entities
Close encounters of the fifth kind, multidimensionality, galactic ancestry
How We Build Spiritual Community
San Diego is a spiritual community hotspot, but its events are currently spread over several times and spaces.  At Om Kinetics, we are focused on building connections between the many "centers" of spiritual congregation. This allows each center to demonstrate their speciality and increases awareness of each niche spiritual group to help us all form a holistic perspective. 
It's our dream that one day Om Kinetics will be a brick-and-mortar community center in San Diego that specializes in medicine, events, and education around the cultivation of the human energy body and ascension. 
As a spiritual energy center, our goal is to help humans maximize the capacity of their energy bodies. When an individual achieves health in their physical, mental, emotional, and spiritual bodies, they become "self-actualized," or awakened to their spiritual mission. Community connection is the number one tool we must grow and utilize to create a fulfilling life on Earth.
Find Om Kinetics on Social!
Frequently Asked Questions
What constitutes a "spiritual community" event to be included in the OMBaseSD Newsletter?
Please view our event types on this page to better understand the events we monitor.
How can I submit an event or community center to be added to the OMBaseSD Calendar?
Please contact Nicolette in order to add your event to the next newsletter distribution.
How can I become a sponsor to be featured on the OMBaseSD newsletter?
The OMBaseSD newsletter is currently accepting recurring advertisement features and marketing collaboration opportunities. Please inquire with Nicolette directly for more information.
How can I donate to the Om Kinetics Community Center?
Currently in 2022, all social events and accounts related to Om Kinetics are run solely by Nicolette as a passion project. If you would like to donate to the future brick and mortar community center manifesting now, please send funds to @omkinetics at Venmo. 
Here's What You Should Do Next